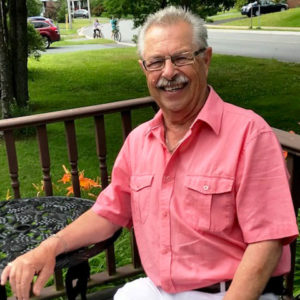 HOME
Dartmouth, NS
HIGHLIGHTS
1965 Mike started in drag racing at Maitland Dragway. He won his very first race in the small 8 cylinder class, received the trophy and was hooked. 1966 he ran a 1966 Baracuda Formula S. in the Middle Stock Eliminator and won many times. 1967 he bought a 1966 Chev Caprice 427/425 HP. and broke track records. When Drag City had its grand opening Mike's 427 Hot Shot was on the front cover of their program. 1968 A.E. Fowles ordered a 1968 428 Cougar XR7 from the factory, sent it to Barry Poole to set-up. On the way home, Mike raced it at Cayuga and got runner-up to Top Eliminator. He won a total of 115 trophies in Drag Racing.
Announcing, Mikes' voice has been heard at most every facility in the Maritimes. He promoted motorsports in the "Nick Story Hour" on radio 95.7 Fredericton, and doing the motorsports announcing at the N.S. Provincial EX in Truro. For 2 years Mike and Ernie Ledwidge hosted a TV show on racing from Scotia Speedworld.
2004 the Shriners honored Mike by making him a member of the 100 Million Dollar Club, for the work he did with them at Scotia Speedworld.