Contact Information
by Mail
5 Hooper Lane
Petitcodiac, New Brunswick
Canada, E4Z 0B4
by Phone
1.506.756.2110
by Email
General Inquiries
maritimemotorsports@gmail.com
Marketing Inquiries
marketing@mmhf.ca
Our Hours
Tuesday to Friday from 9:30 a.m. to 4:30 p.m. (as of December 1, 2021); closed Saturday, Sunday, and Monday (December to April).
June 1 to September 1, Saturday: 9:30 – 4:30 / Sunday: 12:00 – 4:30
Admission to the museum is just $5.00; free for members.
Our facility is available for rentals seven days a week year-round; please call 506.756.2110.
Getting Here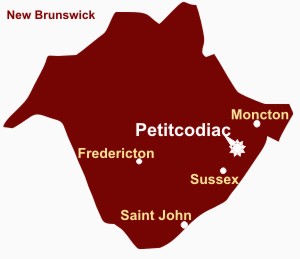 The Maritime Motorsports Hall of Fame is located in the Village of Petitcodiac in the Province of New Brunswick. To give you an idea of how convenient Petitcodiac is, a few distance estimates…
Moncton – 35 km/ 22 miles
Sussex – 35 km/ 22 miles
Saint John – 100 km/ 62 miles
Fredericton – 112 km/ 70 mile
Village of Petitcodiac
The Village of Petitcodiac is located midway between the bustling City of Moncton and the quaint Town of Sussex. Just a little further away is Saint John and Fredericton, the Captial City of New Brunswick. Petitcodiac is easily accessible by the following means:
By Air: Fly into the Moncton International Airport, then drive to the Village.
By Land: Petitcodiac can be reached from Highway 1 and Highway 2.
For other things to do while in the area please stop by the Petitcodiac Visitors Information Center located in the Maritime Motorsports Hall of Fame facility.
Regional Tourism Links