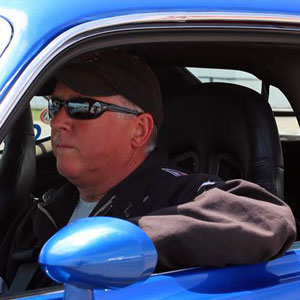 HOME
Halifax, NS
HIGHLIGHTS
Bill began his drag racing in 1978 and has raced constantly ever since.
He has competed, with success, in both the bracket racing in the Pro class and in the Stock Eliminator class racing.
In 1994, Bill won the NHRA National Event Championship at the NHRA Summernationals in Englishtown, NJ winning his large "Wally", competing against arguably the best racers in the world. Bill is always a threat to win.
2009 he was Runner-up in the IHRA National Event at the IHRA Empire Nationals, Epping, NH.
2017 Runner-up at the NHRA Nationals at the Toronto Motorsports Park, Cayuga, ON.
He has won many Series Championships in the Maritimes.
In his 40+ years of drag racing, Bill has raced and won all over eastern Canada and the North Eastern United States. Bill is still racing and winning. He is a true ambassador of the sport.