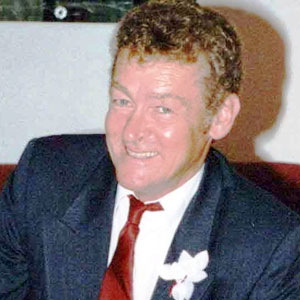 HOME
Westville, NS
HIGHLIGHTS
Joe Baker began racing at age 22 in 1966 and competed through the 1970s, he traveled many highway miles to compete at most of the racetracks around at that time. He raced with his father at Fraser's Mountain racetrack. CJCH Radio Halifax paid special tribute to Joe Baker on Aug. 3rd, 1972 when it was Be-kind to Joe Baker Day. Jerry Lawrence was the radio announcer.
In 1998 Joe started the Pioneer Coal 250 event at the James River Speedway, but this time it was in a much bigger rig – a Freight Liner Tri-Axle Dump Trailer loaded with 35 tons of coal. He drove onto the track making 5 or 6 laps around the track. This parade was the beginning of the pioneer Coal 250 event for the IWK sponsored by the late John Chisholm. Fans at the Speedway were thrilled with the event; lots of cheers and applause and a standing ovation. With Joe's driving skills, the fans knew Joe could do it. He drove in this event for four years. So far this is the only ex racecar driver to do this.
Joe Baker passed away January 27, 2021.